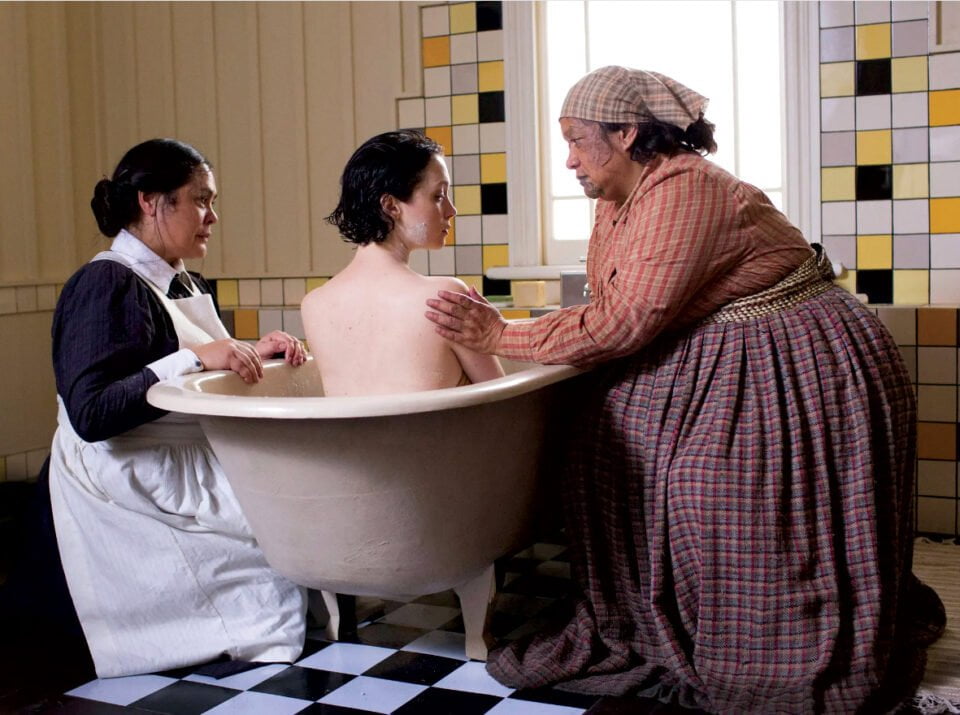 1500, Rue Balmoral, Montréal, Québec, H3A 2H7.
Retrospective Witi Ihimaera – WHITE LIES (Tuakiri Huna)
Screening of Dana Rotberg's WHITE LIES (Tuakiri Huna) on Thursday, August 10 at 6:30 pm at the NFB in the Alanis-Obomsawin screening room
English only
As a young girl, Paraiti (Te Ahurei Rakuraku), witnessed the brutal killing of her family by European settlers in a conflict that leaves a permanent scar on her cheek. Many years later, Paraiti (Whirimako Black lives a semi-nomadic existence in the rural Te Urewera region of New Zealand, and is working underground as a medicine woman and healer. In 1907, the New Zealand government passed the Tohunga Suppression Act to outlaw natural healing for Māori. Forbidden from practicing her traditional healing arts and using native medicine under the act, Paraiti endeavours to care for her people in strict secrecy
On a rare visit to town, Paraiti is approached by Maraea (Rachel House), the Māori housekeeper of a wealthy white woman named Rebecca Vickers.
Based on the novella  Medicine Woman by Witi Ihimaera.
Witi Ihimaera in attendance.