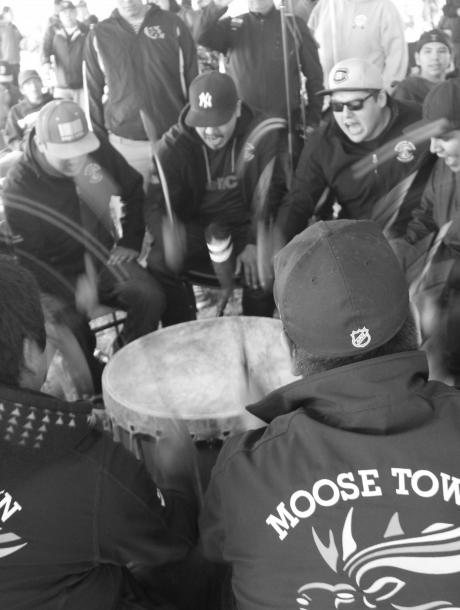 12:30 pm, 3:30 pm and 5 pm
1499, Rue Jeanne-Mance, Montréal, Québec.
Moose Town Singers
Moosetown Singers is a traditional drumming band from the Atikamekw Nation of Opitciwan community. They have been traveling every summer since the band was founded in 2008. They are proud to pass on their expertise throughout Quebec and Canada, in celebrations known as Pow-wows. With passion and respect for their culture, they compose their songs in their respective mother tongues, Atikamekw. Over the years, they have made a name for themselves and have been invited to perform at various events other than Pow-wows.