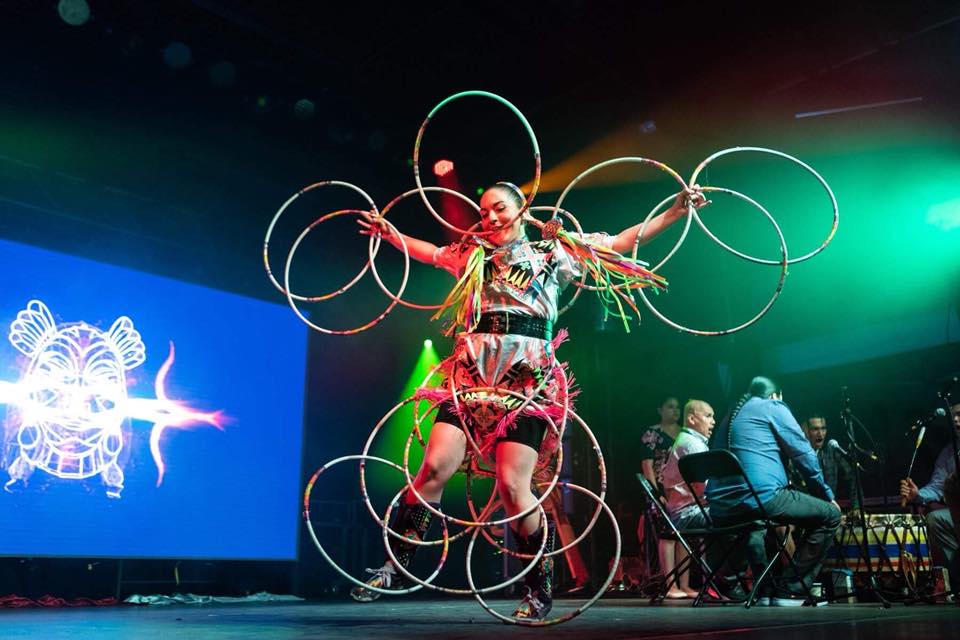 12:30 pm, 3:30 pm and 5 pm
1499, Rue Jeanne-Mance, Montréal, Québec.
Marie-Celine Einish
Marie-Celine Charron Einish is an Indigiqueer dancer, artist and storyteller from the Naskapi Nation of Kawawachikamach, who has performed locally, nationally and internationally to showcase powwow dancing including jingle, fancy shawl and hoop, as well as storytelling theatre, along side many world-class artists. Her passion for storytelling has also lead to a career in communications and public relations in a variety of Indigenous organizations, but continues to celebrate her cultural identity and expression by staying true to the spirit of dance and continuing to carry and share traditional dances with a contemporary twist, bridging together her cultural teachings and expression.