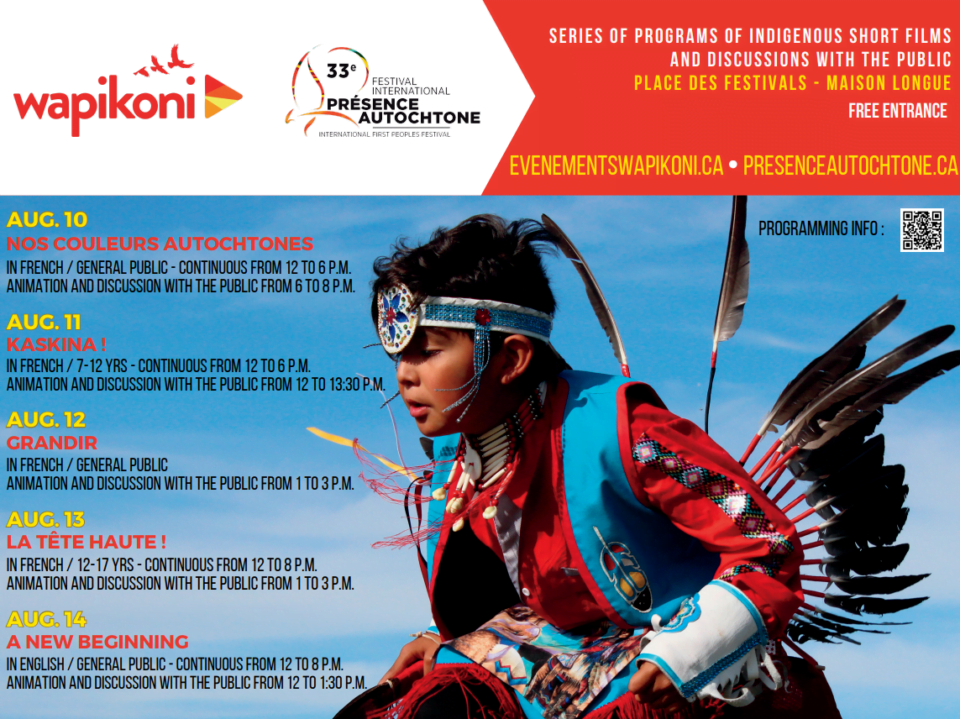 1499, Rue Jeanne-Mance, Montréal, Québec.
Longhouse programming
SERIES OF PROGRAMS OF INDIGENOUS SHORT FILMS AND DISCUSSIONS WITH THE PUBLIC
1 pm to 3 pm:
Program screenings La tête haute !, in the presence of ambassador Danika St-Laurent, Ojibwe-Saulteaux from Muskowekwan.
3 pm to 8 pm:
Loop projection of the program La tête haute !. French OV.
AMBASSADOR
Danika St-Laurent (August 13-14, at la maison longue)
Danika St-Laurent is from the Muskowekwan Saulteaux Nation in Saskatchewan. She was born in Sherbrooke, Quebec, and now lives in Montreal. She is a descendant of the 60's roundup, her mother was adopted by a Quebec family and her grandmother is a survivor of the residential schools. She was thus separated from her community and culture. Throughout her youth, she was on a quest to find her identity and belong to her native nation.
In January 2020, Danika began beading and creating traditional and modern Native earrings. Her Neebageesis website is now online.
In 2021, she produced her first short film with Wapikoni "We are not speaking the same language" based on her return to her roots, her traditions and in honor of her maternal grandmother. Her film won international acclaim and several awards and mentions.
Her new film will debut in 2023.