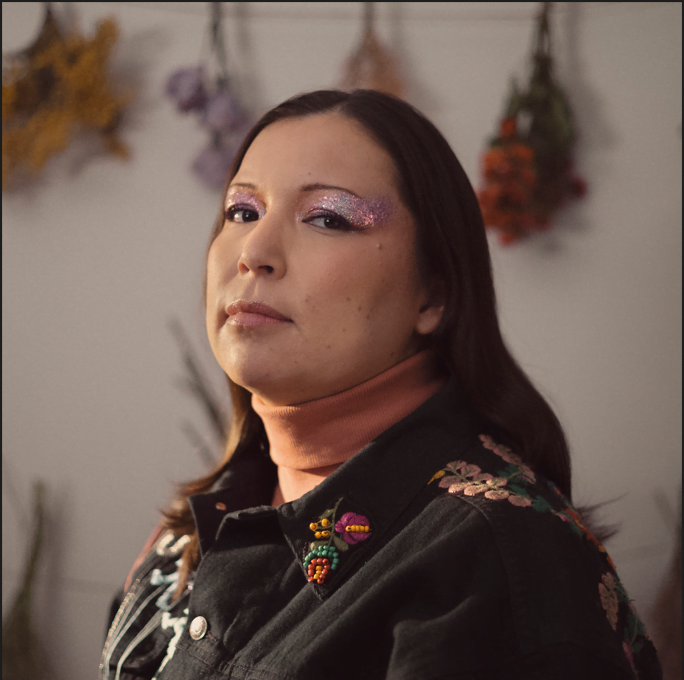 1499, Rue Jeanne-Mance, Montréal, Québec.
Laura Niquay
Dinner of the Félix for Indigenous Artist of the Year and Album of the year – Indigenous language at the ADISQ Gala, of the Teweikan in the Folk category, Best Performance and Jury's Favourite Award at the Teweikan Gala and winner of the TD Indigenous Songwriter Award from the SOCAN Foundation, Laura Niquay is an Atikamekw artist from Wemotaci in Mauricie. From childhood, nourished by the sounds of her family's classical guitars, she then picked up a guitar to compose her own songs. Laura distinguishes herself by her incomparable voice and by singing in her native language: Atikamekw. Chosen on the Polaris long list in 2021 and among the best albums of the year according to CBC Music, Exclaim!, Journal Métro, La Presse, her new album Waska Matisiwin, a sensitive and grandiose work that reveals her folk-grunge universe better than ever. Finely worked for several years with her sidekick Simon Walls as director and the Musique Nomade team as producer, to give rise to an opus with multiple layers, luminous, complex. With collaborations from Shauit, Anachnid, RedTails Spirit Singers, Gotta Lago, Eadsé, Kanen and Soleil Launière, the diversity of indigenous voices and sounds shines through more than ever.
Laura is becoming more and more present on stage, joining several other big names, including Richard Séguin and Marjo during the Grand Spectacle de la Fête Nationale de Québec and Émile Bilodeau at the FrancoFolies de Montréal. On stage with 6 musicians, the show is festive and takes us through a roller coaster of emotions, the audience being guided by Laura's calm and authentic speech, which takes the time to convey the values of her culture. A nomad well anchored in her time, a quiet force that is forging a place for herself at the heart of the contemporary Quebec musical landscape.