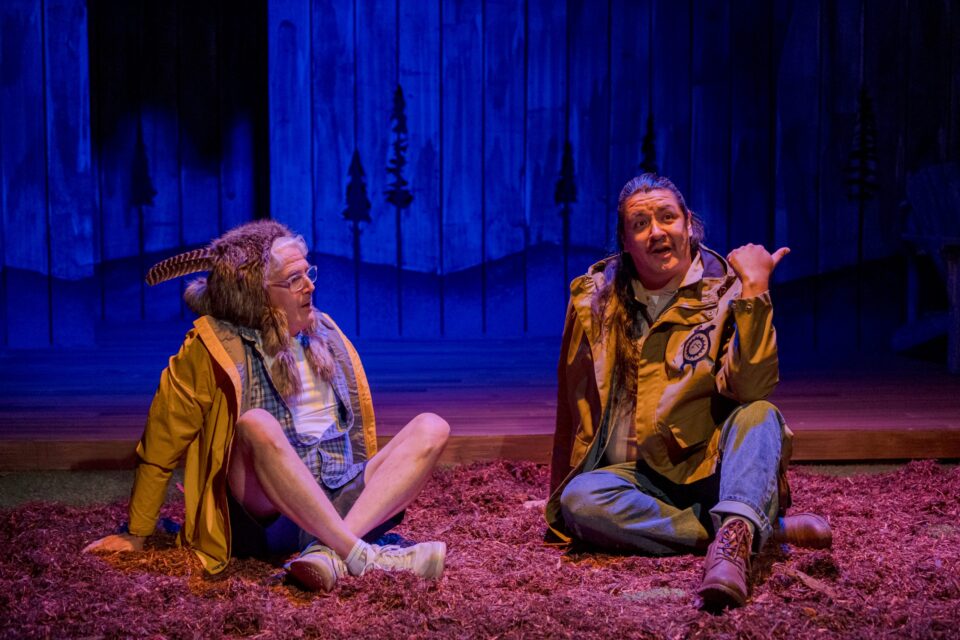 1499, Rue Jeanne-Mance, Montréal, Québec.
Comedy : Feather Gardens
There has been no evidence of a permanent settlement of Indigenous communities in Hudson… until now. Local businessman and hobby metal detectorist Oscar Manning has uncovered what he believes is avaluable piece of Indigenous history in his backyard. In an attempt to authenticate and appraise it, he approaches the neighboring community of Kanesatake for advice. The first people he meets on the reserve are Tommy Harris and Vernon Runningfeather. The "Elder and Hereditorial Head of the Traditional Council" Vernon Running Feather declares it "may" be an authentic traditional arrowhead and Oscar's yard "may" be Mohawk land. What starts off as a hilarious cohabitation between a couple of sympathetic yet opportunistic alliesand a pair of strong-willed jokers, quickly becomes a scenario where everyone is questioning their relationships, their values and what belongs to who. 
Staged reading.