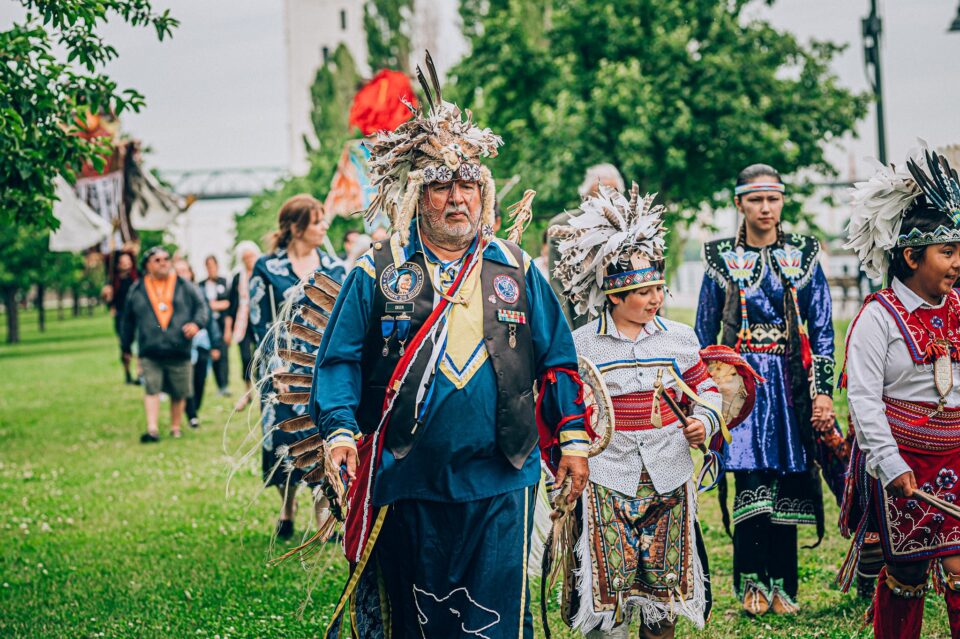 1499, Rue Jeanne-Mance, Montréal, Québec.
Daytime animations of Sunday
Guest drummers: Moose town Singers
More: Puppeteers, Owen and Kwena : traditional dances and Deer Family and Marie-Celine Einish
Artisans on site :
Sedalia et Rita Fazio : beading
Martin Loft : photography
Deborah Ratt : jewelry making
Inuit carvers
Ash threshing demonstration and Abenaki basketry with Annette Nolette.
Presence of Archéo-Québec and En juin : Je lis autochtone!