Terres en vues
Rétrospective Witi Ihimaera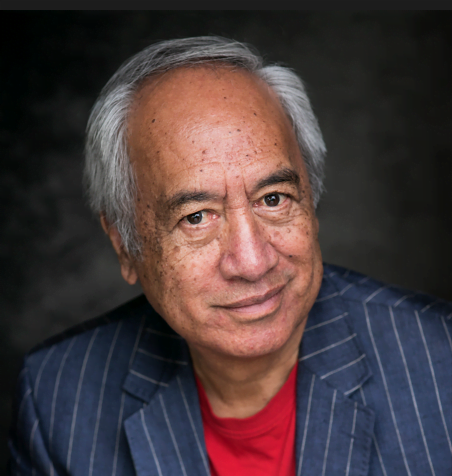 335, Boulevard de Maisonneuve Est, Montréal, Québec, H2X 1K1.
Rétrospective Witi Ihimaera
Dimanche 6 août à 16h00 à la Cinémathèque québécoise dans la Salle Fernand Séguin
IHIMAERA LIVE 
55 musiciens, 12 compositeurs, un auteur : la captation d'un concert avec des pièces dont les paroles ont été spécialement écrites par Witi Ihimaera, puis mises en musique par 12 compositeurs contemporains et interprétés par  55 musiciens, au Auckland Arts Festival 2011,  donne corps à ce documentaire. Entre les extraits du concert, des entretiens avec Ihimaera et les musiciens Warren Maxwell, Horomona Horo et Waimihi Hotere : une expérience sonore, musicale et littéraire qui se double d'une véritable classe de maîtres sur la collaboration interculturelle et décoloniale.
En présence de Witi Ihimaera.
Dimanche 6  août à 19h00 à la Cinémathèque québécoise dans la Salle principale
KAWA – NIGHTS IN THE GARDENS OF SPAIN 
Le film raconte l'histoire de Kawariki (Calvin Tuteao), un père de famille apparemment heureux, marié à Annabelle (Nathalie Boltt). Son père, Hamiora (George Henare), prend sa retraite et, selon la tradition maorie, Kawariki devrait être prêt à lui succéder en tant que chef de famille. Cependant, il se rend compte que pour ce faire, il doit rester intègre et donc révéler le secret de sa vie, à savoir qu'il est homosexuel depuis l'enfance. Il a désespérément lutté contre ses sentiments pendant des années, mais il fréquente maintenant les saunas gays et entretient une relation amoureuse avec un homme.
D'après le roman Nights in the Gardens of Spain de Witi Ihimaera.
En présence de Witi Ihimaera.