Land inSights
Retrospective Witi Ihimaera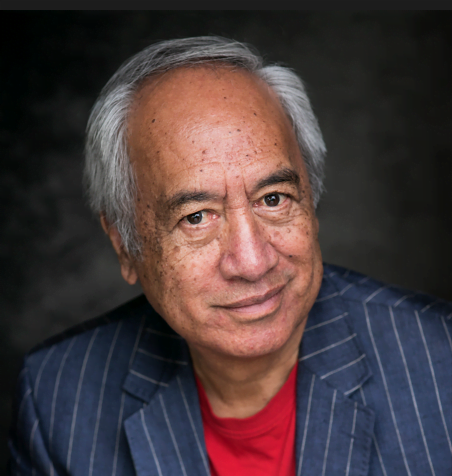 335, Boulevard de Maisonneuve Est, Montréal, Québec, H2X 1K1.
Retrospective Witi Ihimaera
August 6, 2023 at 4pm at Cinémathèque québécoise – Fernand Séguin screening room
IHIMAERA LIVES
55 musicians, 12 composers, one author: the recording of a concert featuring pieces whose lyrics were specially written by Witi Ihimaera, then set to music by 12 contemporary composers and performed by 55 musicians at the Auckland Arts Festival 2011, gives shape to this documentary. Between excerpts from the concert, interviews with Ihimaera and musicians Warren Maxwell , Horomona Horo and Waimihi Hotere: a sonic, musical and literary experience that doubles up as a genuine master class in intercultural and decolonial collaboration
Witi Ihimaera in attendance. 
August 6, 2023 at 7pm at Cinémathèque québécoise – Main screening room
KAWA – NIGHTS IN THE GARDENS OF SPAIN 
The film tells the story of Kawariki (Calvin Tuteao), an apparently happy family man married to Annabelle (Nathalie Boltt). His father, Hamiora (George Henare), is retiring and according to Maori tradition, Kawariki should be prepared to take over his father's place as head of the family. However, he realizes that to do so, he must keep his integrity and reveal his lifelong secret of being gay ever since childhood. He has been desperately fighting his feelings for years, but he now frequents gay baths and he has a love affair with Chris (Dean O'Gorman).
Based on the novel Nights in the Gardens of Spain by Witi Ihimaera.
Witi Ihimaera in attendance.