Land inSights
I'm a damned savage – Eukuan nin matshi-manitu innushkueu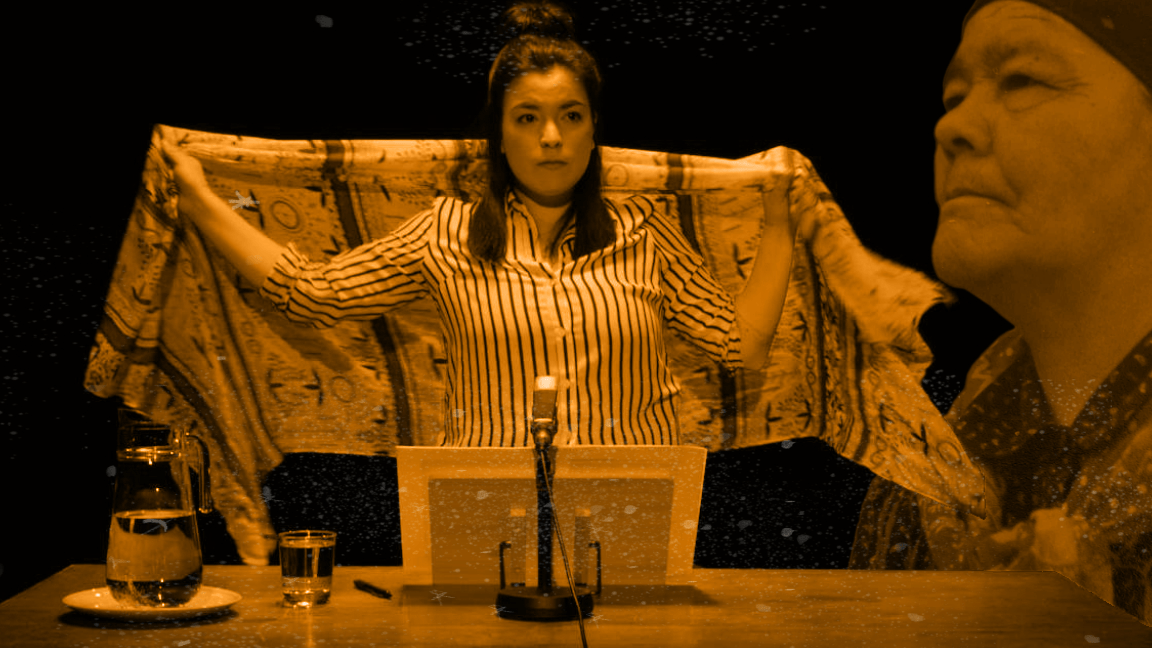 475, Boulevard de Maisonneuve Est, Montréal, Québec, H2L 5C4.
I'm a damned savage – Eukuan nin matshi-manitu innushkueu
With Natasha Kanapé Fontaine, based on the work of An Antane Kapesh. Directed by Charles Bender. Show in Innu language only, with French surtitles.
An Antane Kapesh, born in 1926, first Innu author, mother of eight children, lived as a nomad until 1953 when the government uprooted her family from their land. Eukuan nin matshi-manitu innushkueu / Je suis une maudite Sauvagesse (I am a damned savage) is her great book in which she denounces the colonization of the First Nations.