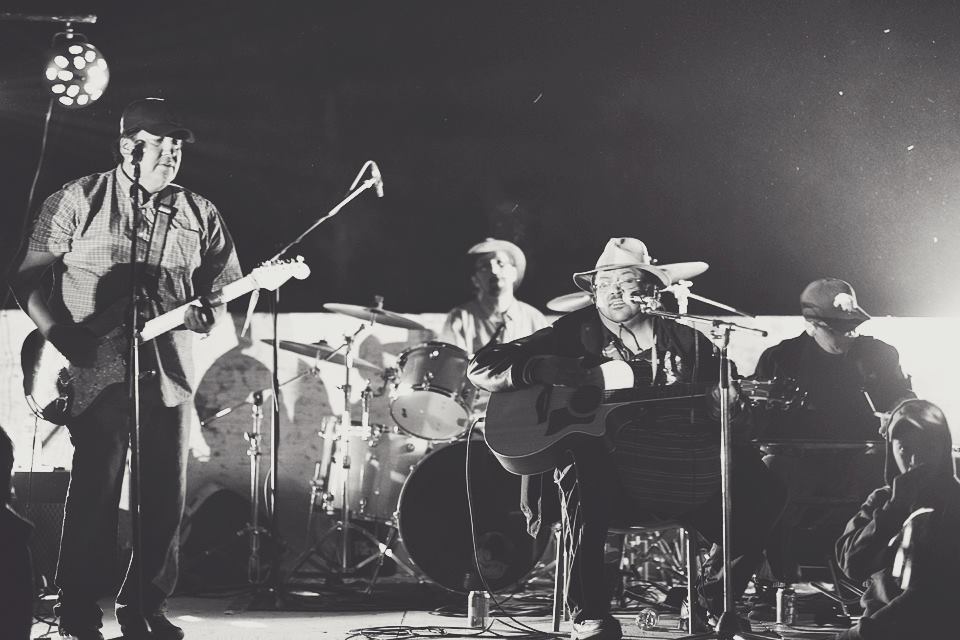 1499, Rue Jeanne-Mance, Montréal, Québec.
Pinaskin
Reginald Echaquan is one of the founding members of Pinaskin, which means "falling leaves". As the leaves were falling, the band came together. There was Steve Flamand, Reginald Echaquan and Bruno Ottawa. Guitarists Gaston Moar and René Quitish played with the band for a few years. Réginald moved away from music to focus on teaching and has been performing acoustically.
The songs penned by artists and bands from the Atikamekw Nation (Opitciwan, Wemotaci and Manawan) are about the land, the ancestors, the traditional lifestyle, the resources, the relations between the members' of one's family or community. Some sing about friendship, their community or life in general.
A Swiss newspaper wrote, in September 2000, "Québec Indians are in town, singing about their roots" and "Pinaskin is taking its first steps in Europe; 4 Atikamekw sing about the Indigenous realities in Canada."
The young musicians are particularly interested in the land, preserving Atikamekw traditions, the forest we're pillaging until it dies, the overuse of natural resources, intergenerational relations, cultural transmission and the importance of oral history, the identity, multilingual teachings, and much more.
Music is part of this oral history, "They are the songs of a people who wants to be in constant harmony with Nature."